Asterand Bioscience Expands Immuno-oncology Services Capabilities with Vectra Polaris Imaging System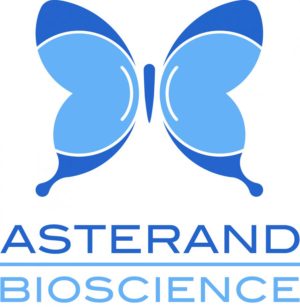 DETROIT & ROYSTON, U.K., July 11, 2017 /EINPresswire.com/ — Asterand Bioscience, the leader in high quality, well-characterized human tissue and human tissue-based research solutions supporting drug discovery and development, announced today the introduction of the PerkinElmer Vectra® Polaris™ Automated Quantitative Pathology Imaging System to extend their services capabilities to support scientists in gaining a deeper understanding of disease mechanisms related to new cancer immunotherapy approaches. Capitalizing on over 20 years of expertise in human tissue-based research, Asterand Bioscience scientists are excited to offer this additional solution platform to their research clients.
The Vectra Polaris system integrates seven-color multispectral imaging with whole-slide scanning in a simplified digital pathology workflow to support the quantification and analysis of tissue sections that are stained with multiple immunohistochemical stains.
Development and validation of immuno-oncology (IO) targets requires an understanding of the biology occurring in the immune system and tumor. Multiplexed IHC can be effectively used to visualize cancer targets and multiple immune cell types within the tumor and its microenvironment (TME). Visualization of the spatial relationship and functional state of immune cell types with tumor cells is achieved through multiplex labeling of these different cell types and defining the location within the TME.
"For over 20 years, Asterand Bioscience's experienced scientists have worked collaboratively with clients to expedite the highest likelihood for clinical success by providing a variety of pre-clinical research services," said Peter Ferrigno, Chief Commercial Officer. "This new platform adds high throughput, multispectral imaging with whole-slide scanning to our suite of services available to our clients to improve the efficiency of their workflow."
"We are delighted to expand our service platform offering to our clients with this enhanced multiplexingtechnology," stated Amanda Woodrooffe PhD, Vice President & General Manager, UK Operations. "Revealing target biology at the cellular level within the tumor and the microenvironment with this data rich platform will aid in the development of future cancer therapies."
About Asterand Bioscience
Asterand Bioscience is the leading global provider of high quality, well-characterized human tissue and human tissue-based research solutions to drug discovery scientists. Our mission is to provide human-based solutions to accelerate the identification and validation of drug targets and enhance the selection of drug candidates with increased likelihood of clinical success. From our offices in Detroit, MI and Royston, U.K. our employees are focused on providing services and products to accelerate drug discovery research from target identification through to compound evaluation and drug safety.
Cathie G. Miller, Ph.D.
Asterand Bioscience
(313) 263-0960