World's Fastest PCR-Based SARS-CoV-2 Test Now Available on Randox-Bosch Vivalytic POC Analyzer
29 Oct 2020. A rapid new coronavirus test, which provides results for COVID-19 in just 39 minutes, is now available on the Vivalytic, a point of care platform brought to market by Randox Laboratories (Crumlin, UK) and Bosch Healthcare (Waiblingen, Germany).
The test for detection of the SARS-CoV-2 pathogen, is currently the fastest PCR test (the gold standard of test methods) worldwide, and is predestined for decentralized use in mobile test centers at service stations or in airports, so that people who take the test can obtain a reliable result while at the testing site. The advantages of the rapid SARS-CoV-2 test on Vivalytic lie not only in speedy analysis, but also in ease of use. A sample is taken from the nose or throat using a swab, and placed in the test cartridge. Then the cartridge, which contains all the reagents required for the test, is inserted into the Vivalytic device for automated analysis. Available now in Europe, the CE-approved test, which has a sensitivity of 98% and a specificity of 100%, helps avoid time in quarantine, relieve laboratories, and make travel and work safer again.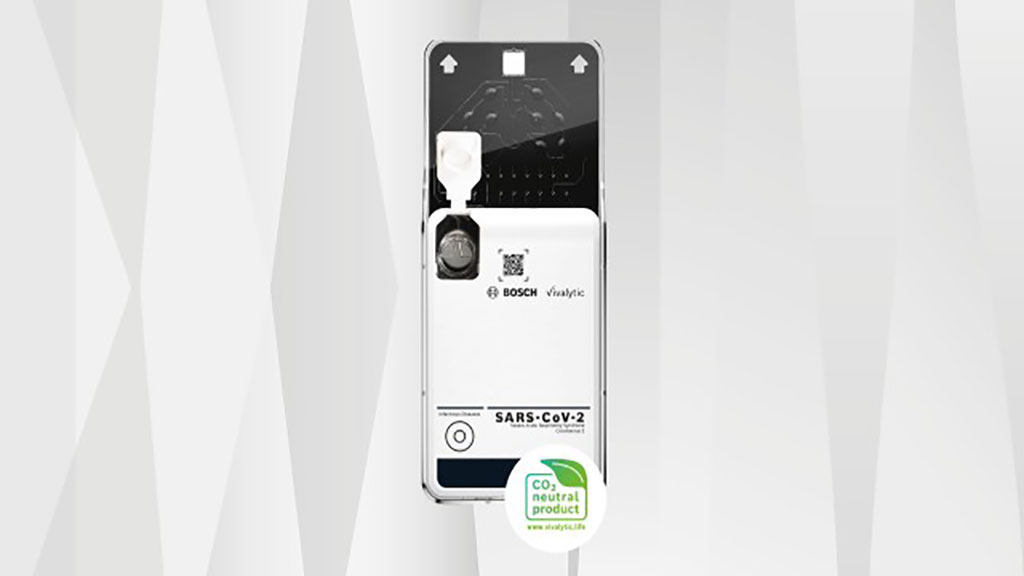 "Rapid and accurate testing plays a crucial role in identifying cases of Covid-19 – to contain any outbreaks and limit the spread of the virus," said Dr. Heather McMillan, Molecular R&D Manager at Randox Biosciences. "This new rapid test will be a game-changer in the coronavirus testing landscape by allowing patients to receive their results at the point of care faster than ever before."
"With our different coronavirus tests and variable analysis strategies, we open up a range of testing scenarios with a Vivalytic device – from screening all the way to supporting differential diagnosis for similar symptoms," added Marc Meier, president of Bosch Healthcare Solutions GmbH.